Shelter me. Enclose me within thick walls. Keep me warm. Keep me cool. And keep just a glass-pane thinness between me and the wild outside. Since Lincoln Logs, Legos, forts, and Josie & Janice West shaped my childhood daydreams, architectural fantasies, and lifestyle leanings, I've spent a good part of my work and homesteading life pursuing sustainable living in its various forms.
This includes building with what are often called alternative or natural materials: sand, straw, stone, wood, clay, and other truly traditional materials used for thousands of years by shelter builders all over the planet. Recycled materials reclaimed from the modern "waste" stream become usable resources as well.
Combining interests in education, the built environment, sustainability, self-reliance, and community, I joined friends in the early 1990's whose organization Out On Bale (un)Ltd shared information about a revived historic building technique called plastered straw-bale construction. As a workshop leader, managing editor of The Last Straw, and a novice owner-builder, I learned much about building structures and infrastructures we all depend on for daily living.  From there I have designed, built, and taught about these inter-connected systems, from a natural building-permaculture-organic-holistic design perspective.  Creations Unltd is the name of a natural building service I started back in 2000, which continues successfully today.
The goal: empowerment for owner-builders; the use of regionally appropriate building materials and methods; minimizing impact on habitat and other life forms; maximum energy efficiency and use of renewable energy; conservation of precious resources; reclamation of the practical skills to design, build, maintain, and re-invent live-work-create spaces; least-toxic interiors and materials; built-in beauty.
CONSULTATION, DESIGN, & CONSTRUCTION
Creations Unltd offers consultation, design, and construction services in the following categories, informed by 18+ years of work and teaching experience.   
CONTACT
  me for further information.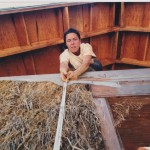 Straw-Bale Construction:  Super-insulating straw-bale wall systems provide great protection from heat and cold extremes in the desert southwest and many other climates and regions of the world.  Straw is an annually renewable by-product of grain production: the long, often hollow stems that are left after seeds like wheat, triticale, barley, oats, rice, and other grains have been harvested. This building technique has been proven to be: highly fire resistant, seismically stable, a great sound barrier, owner-builder friendly, and accepted into building codes and popularity by most states in the US and many other countries all over the world.  Bales may be carved, curved, re-tied, and placed in various orientations to allow for creative design and finish elements like nichos, shelves, window nooks, built-in benches, and curved walls with subtle surface contours, instead of flat, straight features.
Cob Construction:  Cob is a hand-built earthen construction method with a long, diverse history of use in various cultures, climates, and locations. Thatch-roofed, massive-walled, whitewashed homes in the British Isles may come to mind. Structures with thick cob walls provide thermal mass properties and benefits, perfect for desert southwest and other climates.  Cob is a material that is often low or no-cost if earth is excavated on site.  Like adobe, rammed earth, and other earthen technology mixtures, cob contains sand, clay, small rocks, water, and straw and other fibers.  Small projects include: privacy walls, benches, outside wood-fired tubs, sculpture, small live-work-create structures, and baking ovens.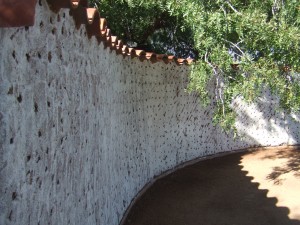 Earth, Lime, & Other Plasters & Finishes:  These interior and exterior plasters are appropriate for cob, straw-bale, adobe, light-clay straw, earth-bag, and rammed earth wall systems and other surfacing projects (drywall, block). Earth and lime plasters are breathable, durable, and beautiful. Plaster additives improve moisture resistance, hardness, workability, reduce cracking, and provide other positive attributes. Clays and natural earth pigments may be used in finish plasters to add color and interest. Different finish techniques allow an array of textures, surface effects, and designs.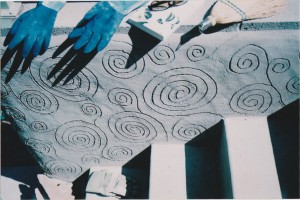 Decco(decorative stucco):  Stucco is a cement-based plaster used to finish various wall surfaces like concrete block or protected/prepared wood frame construction.  Various textures can be achieved through trowel and plaster application techniques.  Decco–decorative stucco–goes a step further, by adding 3-D sculptural elements, drawing into wet stucco, creating textures, incorporating wire, objects, glass bottles, magnets, etc, and using stains, paints, tile, and mirror to embellish surfaces.  Why be flat?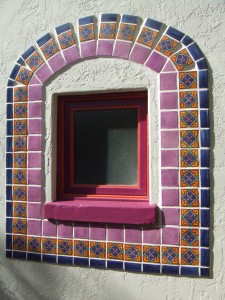 Interior/Exterior Tile & Mosaic Work: Small creative projects for flat and 3-D surfaces and objects.  Tile, ceramics, marbles, mirror and other pieces may be assembled into patterns and pictures pleasing to the eye.  Tile comes in myriad colors and styles, and here in the southwest beautiful Mexican tile is available as well, to accent any room or area.  A rainbow of grout colors may be used to highlight and enhance designs.  Irregular and fragmented mosaic surfaces reflect light in interesting ways to engage viewers.  Possibilities are endless: window frames and sills, headboards, doorways, baseboards, stair risers, counters, sculptures, etc.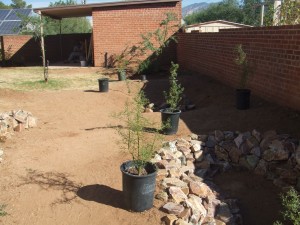 Water Harvesting Design & Earthworks:  Using permaculture/holistic landscape design principles, site assessments are performed, rain and run-off amounts are calculated, and earthworks, plantings, and potentially cisterns are designed as needed for site capacities and maximum water infiltration into water-harvesting basins and subsoil.   Rocks stabilize earthworks sides and edges as needed to reduce erosion and infill, while providing micro-habitats for plants and animals. Deep mulch fills basins and plantings are incorporated around and in basins, depending on water needs and other factors.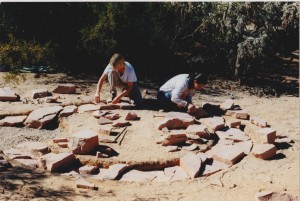 Rock Work:  Rock foundations are beautiful beginnings to small creative projects like cob ovens and tubs, sculptures, or outbuildings.  Rocks are often site-available resources, or easily gathered.  They can be dry-laid or mortared in courses, set below grade or on rock-filled trenches.  Rocks can also be used to build small spiral food and herb gardens that allow for intensive production in small spaces.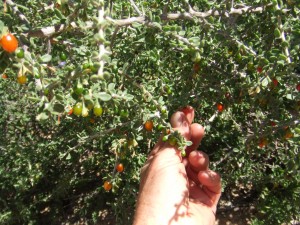 Edible, Native, & Medicinal Plant Landscapes:  Holistic design strategies for growing your own resources wherever you are: food, health remedies, seeds and seedlings, compost, mulch, firewood, fiber, privacy screens,  shade, fresh air, etc.  Other benefits to you and the community at large are: pollinator opportunities, fragrance, beauty, habitat and food for native plants and animals, and educational models of sustainability to be replicated elsewhere.
HANDS-ON CLASSES & WORKSHOPS
Cob Basics 1 & 2
Straw-Bale Basics 1 & 2
Plaster Basics 1 & 2
Hand Tool Basics 1 & 2
Passive Solar Basics 1 & 2