FOR SALE: LOCAL ORGANIC PRODUCE & VALUE-ADDED PRODUCTS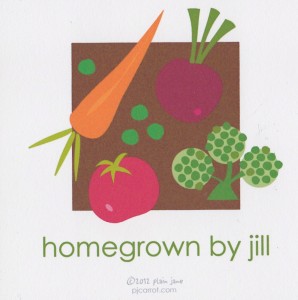 GREENS GODDESS MINI-CSA:
Grow! CSA stands for Community-Supported Agriculture. The way it works is, people who want to support the production and the producers of local organic food pay for the food and costs of growing it in advance, to help producers afford the large initial costs of production, including seeds, soils amendments, water, mulch, infrastructure, packaging, transportation, utilities, and labor. Producers are then supported throughout the growing season with these funds, instead of recovering initial costs gradually through the season, at the point of sale. It takes a lot of dedicated work to grow good food, especially in the desert. Appreciate a farmer by supporting local food production and all its benefits: join a CSA in your community! Greens Goddess is a small-scale organic farm that can support up to 15 Mini-CSA members. Greens Goddess is not certified organic, but follows organic gardening practices, and will soon pursue Naturally Grown certification.
GREENS GODDESS CSA DETAILS Fresh, local, organic food baskets are available from December through May, including seasonal produce & value-added products (VAP's) grown and made by Greens Goddess, as well as seasonal native foods and foraged fruits. Greens Goddess VAP's may include: flavored agave syrup, Spring Tonic Vinegar, peppermill blends, pesto, TNT Winter Tonic Vinegar, sprouts, jam, Greenola, barrel cactus seeds, cured olives, mesquite flour, radish relish, kim chi, etc. Greens Goddess may also supplement baskets with other unique local produce and VAP's. For example, Bean Tree Farm's famous mesquite-chocolate-chili sauce, kombucha, barrel cactus chutney, prickly pear juice concentrate, etc, may be included in CSA baskets. The December basket is a special double share ($50) for the holidays, available mid-month.
Weekly food basket distributions @ $25/basket (includes farmer's pick produce and VAP's): Cool Season–December through May (approximately 21 weeks) $500 Half Cool Season–December through February (approximately 11 weeks, half December) $275 Half Warm Season–March thru May (approximately 10 weeks) $250
GREENS GODDESS VAPs Available in 2014: January-Radish Relish, Roots Kim Chi/February-Garlic Greens, Flavored Agave Syrup-fresh lemon/March-Spring Tonic Vinegar, Spring Nori Rolls-snow pea, beet, carrot/April-Mixed Greens Pesto, Flavored Agave Syrup-fresh turmeric/May-Greenola, Chickweed Tincture/June-Solar-Dried Fruits and Veggies, Flavored Agave Syrup-fresh ginger/July-Solar-Baked Cookies/August-Slawsa/September-Pepperrelish/October- Ocotillo Tincture, Mesquite Flour/November-Barrel Cactus Seeds, Desert Peppermill Blend/December-Desert Wisdom Herbal Salve, Flavored Agave Syrup-chipotle-cinnamon!