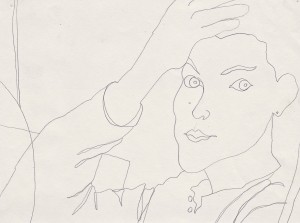 All photographs, art, and content on this site is by Jill A Lorenzini, unless otherwise noted. All photos, writing, and art is copyrighted and may not be used or reproduced by any means, except by permission from the author-artist.  Thank you for your respect and consideration.
Although I'd never claim to be an expert, I would call myself a well-informed generalist, so the best care is taken to provide accurate information on the site, but even fine-toothed combs can't assure perfection.  Please notify me to clarify or correct any errors or omissions mistakenly included or overlooked, or to suggest potential improvement of the site.
I'm a technology novice/resistant Luddite, so many thanks and much appreciation for the crafting of this website goes to Julie Ray and Jennifer Vasko, web-mistresses supreme.  !Gracias!  Thanks too to my sister Jane for the temporary Lorenziniworks logo.  See more of her excellent work @ pjcarrot.com.  I would also recommend two best-selling books she co-authored with celebrity friend Hoda Kotb: Hoda, and Ten Years Later.  Look for a third book out sometime in 2014 or beyond.